Car, SUV, and Truck Comparisons
Finding a new car can be stressful, especially if you want to get it right. Too many people walk into a dealership and sign off on the first vehicle that looks good, only to find it lacking in one or more areas, especially when compared to a similar car down the line. It can be very helpful to find comparisons of different cars and their closest competition from other manufacturers.
Fortunately, B.Z. Motors Chrysler Dodge Jeep Ram FIAT in Lewisburg, PA, is here to provide you with a complete library of car comparisons to save you the time and effort of scouring the Internet for all the info you need to put the facts together. Our car reviews will look at outstanding vehicles from a broad range of makers and put them up against one another, directly comparing the features, benefits and drawbacks of each so you can make the best choice for your needs.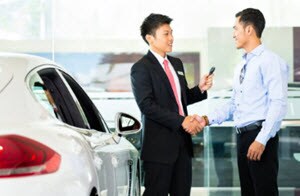 We'll break each car down in all of our comparisons, looking at trim levels, options, packages, features, safety ratings, performance and driving experience so you'll know exactly what to expect when you hop behind the wheel for a test drive. It's an outstanding way to narrow down your list of options and make the best choice in vehicles for your Sunbury, Danville or Lewisburg needs.
Why Turn to Our Car Comparisons in Lewisburg?
Checking out our vehicle comparisons in Lewisburg can save you a great deal of time and effort. You don't need to look for individual detailed reviews of all the cars on your list, get buried in printouts or shift back and forth between multiple browser tabs trying to find the relevant information to compare. The process can take hours and be frustrating.
With our page, you get direct side-by-side comparisons all in one place. Learn which vehicle gets better gas mileage, which has more storage space, which rides more smoothly, which has better technology and which has better safety features and ratings overall. It's right there in front of you so you'll have all the information you need to narrow down your choices to make an informed decision on the car, truck or SUV you're considering buying.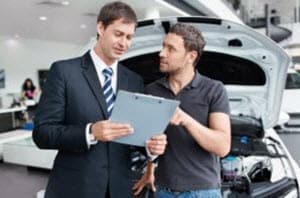 Each make and model is different and has its own quirks, and we seek to give you a straightforward look at all of them. We are a Chrysler Dodge Jeep Ram FIAT dealer, but we strive to be honest in our presentations and show you the good in the competition as well as the bad. Our focus is outstanding customer service and in helping you make the right decision for your day-to-day driving needs.
More Information at B.Z. Motors
If you have any questions about any of the car comparisons in Lewisburg we offer, you can always feel free to contact B.Z. Motors Chrysler Dodge Jeep Ram FIAT directly. Stop into our lot and check out our inventory, take test drives, and talk to our customer sales associates, our finance department and even our vehicle service department with any questions you might have or for more information. We're here to help those near Lewisburg, Sunbury, and Danville PA, and we look forward to meeting you. Schedule your test drive today!