Lewisburg is a beautiful borough in central Pennsylvania that's home to nearly 5,700 people. It has a long history dating all the way back to its settlement in 1784, but the modern town is full of exciting attractions. There are numerous parks in town including the gorgeous Hufnagle Park, but the surrounding areas offer great opportunities for off-roading.
If you're looking to travel off the beaten path, your best option is a Jeep. They've always been the experts when it comes to off-road adventures, and they're built to last, so you can feel confident buying used. To get your hands on a trusty pre-owned Jeep vehicle, you need to find a used Jeep dealer near Lewisburg, PA. That's where BZ Motors can help.
About Our Dealership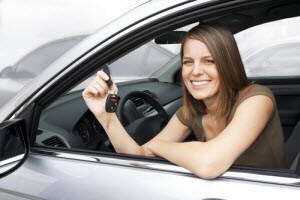 At BZ Motors, we strive to create a different kind of dealership experience for you. From the second you walk through our doors, you'll be able to notice the difference in everything we can offer. Our attentive staff stands ready to help you with all your automotive needs whether you're ready to buy or just want to ask some questions.
Our unrelenting dedication to premium service is why we're happy to offer the BZ Motors EZ Guarantee. With this guarantee, you can always depend on transparent pricing, a simple trade-in process, a streamlined service center and, of course, premium customer service. There's no better place to find selection, savings and a great experience.
Used Jeep Vehicles
Speaking of selection, you should check out our expansive inventory of used Jeep vehicles. We even have certified pre-owned Jeep vehicles if you want some extra security with your purchase. These vehicles have passed a rigorous inspection by our highly trained technicians and come complete with a history report and extended warranty options.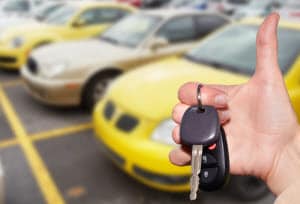 Take a look at all the vehicles we have on offer right here on our website. We've taken our entire collection, including all our used Jeep vehicles, and created entries on our online database for each vehicle. You can use search filters to narrow down your results even further. We keep it constantly updated, so you can be sure that any Jeep you find is ready for you on our lot that day.
Service Center
Our service technicians don't just inspect our certified pre-owned models. They can help with all your automotive maintenance needs. We've equipped our service center with all the latest auto repair tech, so you can be sure you're getting a quick and quality service every time whether you're in for something simple like an oil change or you need something more complex like serious collision repair or an engine mount replacement.
Our service center also features an express lane that requires no appointment whatsoever. This is great if you're looking for a quick service like an oil change or tire rotation. For more time consuming services, making an appointment is easy. You can do it right on our site. Be sure to check out our video library to see all the services we offer.
Visit BZ Motors
When you're looking for a used Jeep dealer near Lewisburg, PA, BZ Motors is your best bet. With our unrelenting dedication to customer service and expansive selection of used Jeep vehicles, you won't find a better place to get the quality service you deserve. Visit us or call to learn more about our numerous services and stunning vehicles.