Sunbury PA and Ram Models
After years of serving as the most trusted Ram dealer near Sunbury, PA, our team at B.Z. Motors Chrysler Dodge Jeep Ram FIAT feels pretty confident in saying that we know what vehicles best suit this area.
Nestled here along the eastern bank of the Susquehanna River, Sunbury is a more rustic town, offering plenty of opportunities for outdoor adventures.
The Shikellamy State Park seems to be a favorite destination of many residents, and the marina is right here in Sunbury. If you're looking to take out a boat or kayak, you're going to need a vehicle with massive towing capabilities to get you there. Our Ram dealer near Sunbury, PA, can help. 
Afterwards, we'd suggest trying out some of our favorite restaurants in town. When you're in the mood for Italian, Paulie's can't be beat. We're also partial to Abrana Marie's Taco Queen. Check them out next time you're out on the town!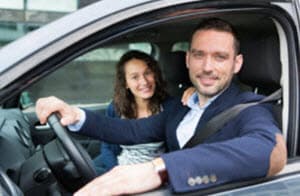 A Trusted Ram Dealer near Sunbury PA
If you've lived in this town for long, then you know that the roads can get a little rugged from time to time. In the winter, you're going to face a fair amount of ice and snow. And in the summer, you'll have plenty of opportunity for off-road adventures.
Our Ram dealer near Sunbury, PA, can attest to how well a truck handles on these kinds of roads. On one hand, you've got a heavy-duty suspension capable of handling every bump. But you'll also have a high towing capacity to haul around all your gear and other vehicles.
We maintain a large selection of Ram trucks both new and used at our Sunbury area dealership. To view them today, all you've got to do is visit our website. Here, you'll also be able to find out about their best specs and features.
We're Known for Our Customer Service
We know that when most drivers start shopping for their next car, they're going to do so online, with plenty of diligent research. However, reading reviews can only get you so far. When the time comes to get serious about purchasing, you'll have to visit our Ram dealer near Sunbury, PA.
We work hard to ensure that a visit with us is never wasted. Whether you're looking for detailed information about a specific model, a chance to get behind the wheel, help with financing, or repairs or maintenance, we've got it all covered.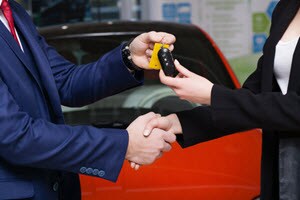 Between our sales representatives, financiers, and service technicians, you'll never be alone in this process. Of course, we're not here to push you. But when you ask for guidance, we're more than ready to give it.
Find Your Next Truck at Our Ram Dealer near Sunbury PA
One thing we've noticed about local drivers is that after their first visit to our Ram dealer near Sunbury, PA, they seem inclined to keep coming back. There could be a few different reasons for this, but we like to think a big part of it is how easy we make it to find your next car.
To see what we mean, visit B.Z. Motors Chrysler Dodge Jeep Ram FIAT today!
Schedule Service
* Indicates a required field