An oil change is one of the best services you can perform to extend the life of your vehicle's engine, but many drivers neglect this simple maintenance task. 
Unfortunately, doing so can cause damage to your engine over time and significantly reduce its lifespan.
At B.Z. Motors Chrysler Dodge Jeep Ram FIAT, we want the best for our local drivers, which is why we provide professional, fast oil changes at our service center. 
So, when you're looking for a quick oil change near you, just stop in and let us do the rest. Learn more about the services we offer and why a regular oil change is so important.
Your Engine Oil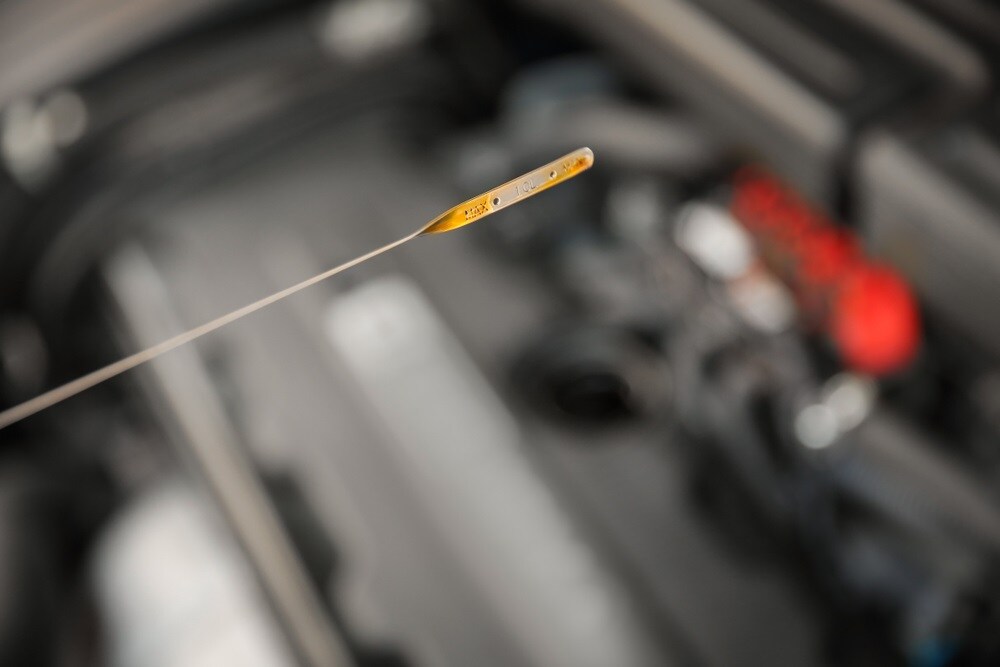 Your engine contains many moving metal parts that run at high speeds and temperatures during normal operation. 
The engine oil's job is to provide lubrication and lower the friction and temperature within the engine, protecting these parts from this extreme environment. 
Oil also flows through your engine and collects environmental debris to keep your engine clean.
Over time, oil breaks down from the constant heat and friction within the engine. When this happens, it's no longer able to cool, lubricate, and clean your engine as it should, not to mention that it takes more oil than usual to do the same work.
When your oil becomes this degraded, an oil change is necessary to protect your engine and ensure it has what it needs to perform properly.
Oil Change near Me
If it's time for your vehicle's oil change, and you're asking yourself, Where can I get an oil change near me? Be sure to choose a service center with an experienced team for the job, such as ours. 
Our technicians are not only highly trained and experienced with a variety of routine maintenance tasks, including oil changes, but we also have the skilled eye necessary to ensure the rest of your vehicle's components are operating as they should.
Oil changes are often neglected because drivers believe they don't have the time in their hectic schedule to fit them in, but not when you choose us. 
As part of our express lane services, we also offer fast oil change services to ensure your time is never an obstacle to giving your vehicle the care it needs. 
Now, you can schedule your fast oil change when it's most convenient for you, with minimal disruption to your daily life.
About Sunbury PA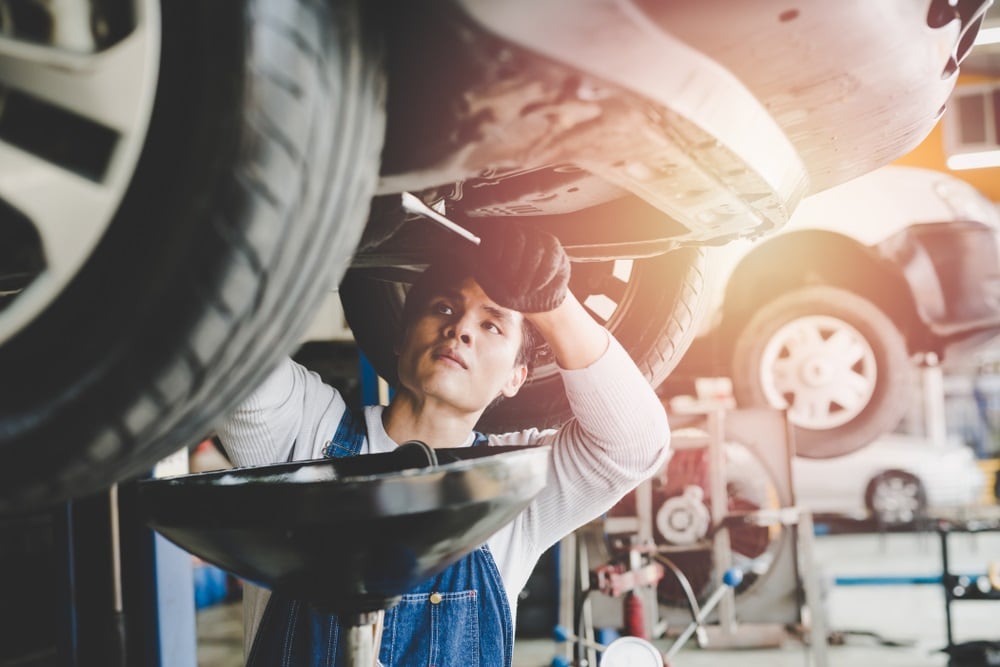 Sunbury is a city in Northumberland County, Pennsylvania, along the east bank of the Susquehanna River. 
Sunbury is home to many businesses and corporations, including Weis Markets, Sunbury Textile Mills, R.U. Troutman & Sons, Inc., Great Coasters International, and its best Sunbury Motor Company.
Thomas Edison is also featured prominently in the city's history. 
He installed the first successful three-wire electric lighting system in July of 1882, at what was then known as the City Hotel in Sunbury. After the city's 150th anniversary celebration in 1922, it was renamed the Edison Hotel.
If you want to take in all the sights in Sunbury, PA, you want to be sure your vehicle is running its best with an oil change.
Schedule Your Service Appointment
If you're looking for an oil change near Sunbury, PA, call or visit the Service Center at B.Z. Motors Chrysler Dodge Jeep Ram FIAT to learn more about our services and schedule your oil change appointment today!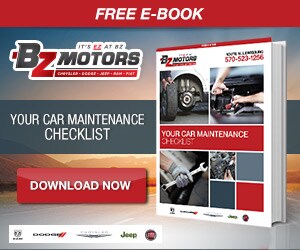 Make an Inquiry
Hours
Monday

09:00AM - 08:00PM

Tuesday

09:00AM - 08:00PM

Wednesday

09:00AM - 05:00PM

Thursday

09:00AM - 08:00PM

Friday

09:00AM - 08:00PM

Saturday

09:00AM - 05:00PM

Sunday

Closed