Sunbury, PA, is a more rugged town than you might suspect. It certainly has plenty of modern charms with its quaint storefronts and great restaurants. However, if you've ever driven those streets during the winter, you know how rough the roads can get.
At B.Z. Motors Chrysler Dodge Jeep Ram FIAT, we don't worry too much when the poor weather hits because we've got just the vehicle to handle it: a Jeep.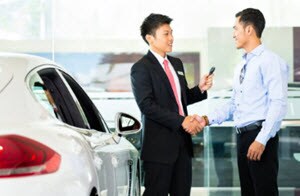 Behind the wheel of a Jeep, there's no end to the fun you can have here in Sunbury. You might want to head out to Shikellamy State Park for a picnic, or take a tour around town to see its historic sites such as the Edison Hotel.
Getting around here is a breeze when you've got the power, handling, and complete safety of a Jeep. Fortunately, our Jeep dealer near Sunbury, PA, has something in store for you.
About Our Jeep Dealer near Sunbury PA
When you're picturing a simple and fun car-buying process, what facets are on your mind? More than likely, you're thinking about excellent customer service and great pricing, both of which you can find at our Jeep dealer near Sunbury, PA.
One of the first things you'll notice when you come to visit us is the size of our inventory. We carry tons of different cars, trucks, and SUVs here, all with varying trim levels. Whether you're looking for a new model or a used model, we've got something for you.
We've also gone to great lengths to ensure that the prices of these vehicles are as fair as possible. On one hand, we slashed price tags whenever possible. On the other hand, we also offer plenty of specials and incentives on our website so you get the very best price. Check out our Jeep promotions here!
Customer Service You Can Count On
Like we said, our inventory is huge. Without the right help, you could wander aimlessly for hours without finding exactly what you need. However, our staff would never allow that to happen.
With our sales representatives and our financiers on your side, you should have no problem both finding your new vehicle and getting approved for a loan. Our team will do all the hard work to make sure that happens. All you have to do is sit back and enjoy the experience!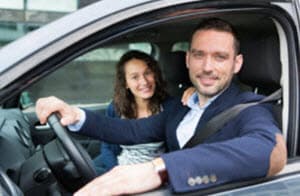 You may also want to check out our service center while you're here. Our technicians can keep your car in great shape with just a bit of routine maintenance and simple repairs. As soon as your car needs work, give them a call. They'll have it done in no time.
You Next Car Is Waiting at Our Jeep Dealer near Sunbury PA
Excited to get started on the car-buying process? We can understand why. Fortunately, you can do so today by visiting the B.Z. Motors Chrysler Dodge Jeep Ram FIAT website. There, you'll find our entire inventory of new, used, and certified pre-owned vehicles.
When you're ready to move forward, come visit our Jeep dealer near Sunbury, PA!