As a Chrysler dealer near Sunbury, PA, our team has spent plenty of time exploring this great town. We've been to restaurants such as the Top Hat Tavern and Pop Snyder's Lunch. However, we've also taken the time to see the sights.
Though you might not imagine it at first glance, there's quite a bit of history packed into this small town. For instance, famed inventor Thomas Edison spent plenty of time here throughout his adult life. He even installed the very first three-wire electric lighting system in what is now known as the Edison Hotel.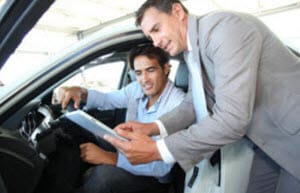 Sunbury is also home to part of the great Shikellamy State Park. When you want to head to the outskirts of town for a nice picnic or a bit of biking and hiking, Shikellamy is the perfect choice.
At B.Z. Motors Chrysler Dodge Jeep Ram FIAT, we have plenty of cars in stock to help you get to and from these wonderful destinations.
Why Choose Our Chrysler Dealer near Sunbury PA?
If you're looking for a Chrysler dealer near Sunbury, PA, with an outstanding customer service record, you don't need to look any further than our dealership. We're not just saying that! Chrysler is so pleased with our customer satisfaction ratings that they've granted us a five-star designation.
What is the Chrysler Five Star designation? Well, to put it simply, it's recognition. It's recognition for the levels of satisfaction that our customers have, and for our commitment to ensuring that you walk away from us having had the very best automotive experience possible.
We Make Finding Your Next Car Easy
A major part of making your next Chrysler purchase so easy and fun is offering the assistance you need during every step of the process. At our Chrysler dealer near Sunbury, PA, you'll meet three different kinds of team members:
Sales Representatives: These are the experts when it comes to Chrysler features and designs. Tell them what kind of car your lifestyle demands, and they'll gladly pair you with the perfect fit. They'll even take you out for your test drive!
Financiers: When it comes to getting approved for your loan, you shouldn't have any worries. Our finance professionals will work with you no matter what your credit history may be. They maintain great relationships with lenders to get you approved regardless. 
Service Technicians: Chrysler vehicles are complex, and they require a deft hand and plenty of attention. That's where our service technicians come in. They know Chrysler vehicles inside and out, and they're more than happy to help you keep yours in excellent shape.
Visit Our Chrysler Dealer near Sunbury PA
Now that you've got your heart set on a new Chrysler, you probably don't want to wait much longer to find it. Fortunately, our Chrysler dealer near Sunbury, PA, has our entire inventory available online for your perusal.
Scope out your next car online, and once you're ready to learn more about it, contact our team at BZ. Motors Chrysler Dodge Jeep Ram FIAT. Schedule a test drive today!