The holidays will be here before you know it, which means you're probably in the thick of shopping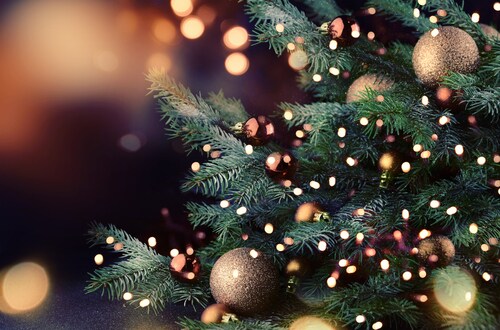 for gifts. But you'll need a Christmas tree to place all the presents under, which you can find at any of the following businesses.
If you're looking for a high-quality tree, check out our guide to Christmas trees near Lewisburg, PA.
Providing Premium Evergreens Since the 1950s
Campbell's Christmas Tree Farms began in the 1950s with original owner Paul Simington buying a small retail lot along Route 61. Thirty years later, Mike Campbell began working for Paul at the age of 13 and took over the business in 2005.
Today, they still provide quality trees, such as Fraser Fir and Douglas Fir. They also have fresh and fully decorated wreaths, along with unique centerpieces and German star ornaments. And bring your camera when you visit, to have your picture taken in Santa' Sleigh. Just be sure to look eye out for Elfie, who occasionally appears to see who's been naughty or nice.
Learn more and see Elfie in action on Campbell's Christmas Tree Farms' Facebook page.
Go on a Hayride for Your Next Christmas Tree
Visit Elf Mountain Trees for a unique Christmas tree shopping experience. Climb aboard their hay wagon, and take a ride out to the tree field. Along the way, you'll get the enjoy the scenic view of five Central Pennsylvania counties.
When you arrive on the farm, you'll get to find the tree that's right for you and cut it down yourself. Or, you can select from their many fresh-cut trees. And included with your purchase are removal bags, tree watering tubes, and a Christmas tree stand. Plus, while shopping, you'll want to keep a look out for elves, as they're hiding everywhere.
For more information, visit Elf Mountain Trees on Facebook.
Visit This Christmas Tree Farm & Shoppe 
Kohl's Stony Hill Tree Farm is home to about 30,000 trees and the largest collection of Christmas tree stands in Pennsylvania. For the trees, you can choose from Concolor, Blue Spruce, and more.
They also have over 80,000 ornaments in their Christmas shop, which is the largest in Pennsylvania. At 12,000 square feet, they have wreaths, pine rope, and other items for adorning your home for the holidays. The kids will surely have lots of fun, as well, with a pumpkin patch, corn maze, hayrides, and family lawn games.
Check out Kohl's Stony Hill Tree Farm on Facebook for photos of items sold at their Christmas shop.
Rock Around the Christmas Tree
This year, start a new family tradition by getting your Christmas tree at any of the above-mentioned places. Visit them today, and you'll be well on your way to a very merry holiday.