There's not a feeling quite like the one you get when you know you have made a difference. If everyone used a little of their extra time to help their communities grow, the world would truly be a better place. How can you start? By joining us at some of the best places to volunteer near Lewisburg.
Below, you will find some great organizations that can always use your help. By supporting their causes and giving back to your neighbors, you can change a life in more ways than one.
Central Pennsylvania Food Bank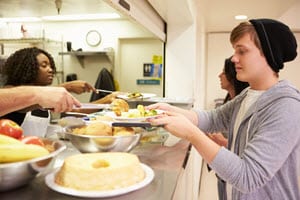 One Mission, two locations:
3301 Wahoo Drive, Williamsport, PA 17701 &
 3908 Corey Road, Harrisburg, PA 17109
The Central Pennsylvania Food Bank believes no one should go hungry, which is why they assist those in need by supplying nutritious food and grocery products throughout the year. By working with nearly 1,000 local agencies and programs such as soup kitchens, shelters, and food pantries, the Food Bank serves more than 140,000 people in need each month. 
As a non-profit organization, the Central Pennsylvania Food Bank relies on volunteers to fulfill their vision. You can volunteer by packing and distributing items, donating food, and having a fund or food drive at your place of work or in your neighborhood. YOU help make a difference and touch so many lives in your very own community when volunteering at the Central Pennsylvania Food Bank. 
Facebook
Girls on the Run of Greater Susquehanna Valley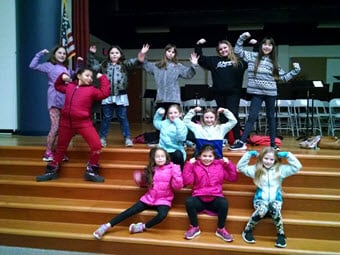 484 Alexis Dr.
Williamsport, PA 17701
At Girls on the Run, they are all about empowering young ladies to help them become the leaders of tomorrow. Through activities, discussions, and running games, their 10-week program develops skills that these girls will use throughout their lifetime.
Volunteers are needed to coach teams of girls during the program, as well as assisting with their 5K runs. Put your talents to use and help these young girls become strong women!
Susquehanna Greenway
301 Market St. #649
Lewisburg, PA 17837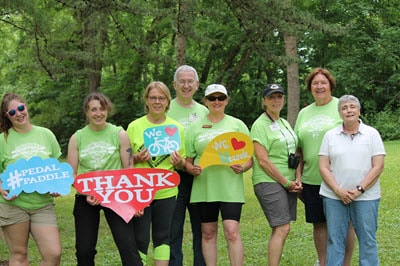 The Susquehanna Greenway's goal is to better the Commonwealth of Pennsylvania by building trails, creating more open space to enjoy natural scenery, and supporting community-building that allows you to walk, bike, and even paddle into town. As this is a hefty job, they need all the help they can get.
Researchers, administrators, and more are welcome to come lend their talents to help make this dream become a reality. They also are looking for volunteer photographers to collect images, as well as event ambassadors to represent them at gatherings.
Lend a Hand Today
Now that you know some great places to volunteer near Lewisburg, you're ready to elevate your community and feel wonderful while doing it!