Are you interested in driving the Chrysler 300 sedan? How about the Chrysler Pacifica minivan? Or, what about another make and model entirely? Here at B.Z. Motors Chrysler Dodge Jeep Ram FIAT, we carry all these vehicles, and more! In fact, we're one of the premier Chrysler dealerships near Williamsport, PA.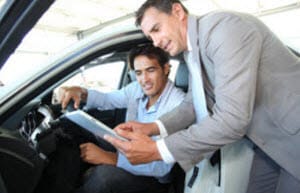 If you'd like to learn more about our dealership, we encourage you to keep reading. We've included tons of information regarding our extensive inventory, our streamlined financing process, and other facets of what we do. If you have any further questions, we encourage you to reach out to us today. Thank you!
But First... A Note About Williamsport, Pennsylvania
However, before we get into all that exciting stuff about B.Z. Motors Chrysler Dodge Jeep Ram FIAT, we'd like to tell you a bit more about Williamsport, PA. This is an awesome city of around 29,000 people.
It's known for its beautifully-constructed James V. Brown Library. With its marble façade and its classical pillars, this exquisite building has about 50 employees who maintain its massive collections of almost 150,000 books, DVDs, CDs, and miscellaneous materials. The library serves 80,000+ annual patrons!
Chrysler Inventory-Williamsport PA
While we surely don't carry as many cars as the James V. Brown Library does books, we have a great selection in our own right. We're talking about several hundred new, used, and pre-owned vehicles.
If you'd like to check out these Chryslers from the comfort of your home, apartment, or favorite coffeeshop, you can browse our entire inventory on our website. You'll find some helpful reviews, comparisons, photographs, and specifications that'll certainly aid you as you do your research.
Or, if you'd like to check out these Chryslers in person, you can browse our entire inventory at our showroom. One of our knowledgeable customer reps will be happy to take you on a thorough tour.
Chrysler Financing: Affordable & Convenient
Once you've come to a decision, it's time to secure an auto loan or lease that makes sense for your lifestyle, your budget, your goals, your needs, and your wants. Luckily, the team at our finance center will assist you in this endeavor. They'll make sure that you get the auto loan or lease that you deserve!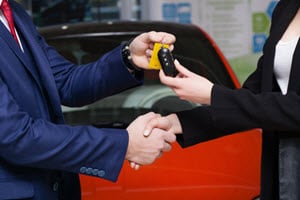 How? Well, they'll reach out to our well-cultivated network of local banks and lenders. To initiate this process, fill out a quick and easy application to get pre-approved for financing. It'll only take a few minutes!
Mopar®-Service & Parts
Some drivers are service guys-they like to bring their car into the shop so that a professional can take care of it. Other drivers are parts gals-they like to get under the hood and fix the problem themselves.
Luckily, here at B.Z. Motors Chrysler Dodge Jeep Ram FIAT, we cater to both types of drivers. On our site, you can either schedule a Mopar® service appointment or order the Mopar® part that you need. Great!
Would You Like to Learn More About Your Williamsport Chrysler Spot?
If you live in, near, or around Williamsport, Pennsylvania, then we're the dealership for all your Chrysler needs. We encourage you to contact us today-call us, fill out a form on our site, or stop by in person.
Are you ready to begin your next Chrysler journey? We hope that you are, because we're ready for you. Thanks!