Your family's choice in their next midsize crossover really comes down to two contenders: the 2021 Jeep Compass and the 2021 Chevy Equinox. To make things easier, we'll review which vehicle is right for you by taking a look at each model's performance, space, and technology.
Get in contact with our team at B.Z. Motors Chrysler Dodge Jeep Ram FIAT today to plan a test drive! We're excited to serve you and your community near the Lewisburg, Sunbury, and Danville, PA, areas.
Jeep Compass Inventory        Jeep Vehicle Research     Jeep Vehicle Comparisons
Compass vs Equinox: Performance
Performance for both models is noticeably similar. The Jeep Compass runs with a 2.4L Tigershark ® 4-cylinder engine that produces an EPA-estimated 22 city/ 31 highway MPG. In comparison, the Equinox uses its 1.5L 4-cylinder engine to achieve an EPA-estimated 26 city /31 highway MPG.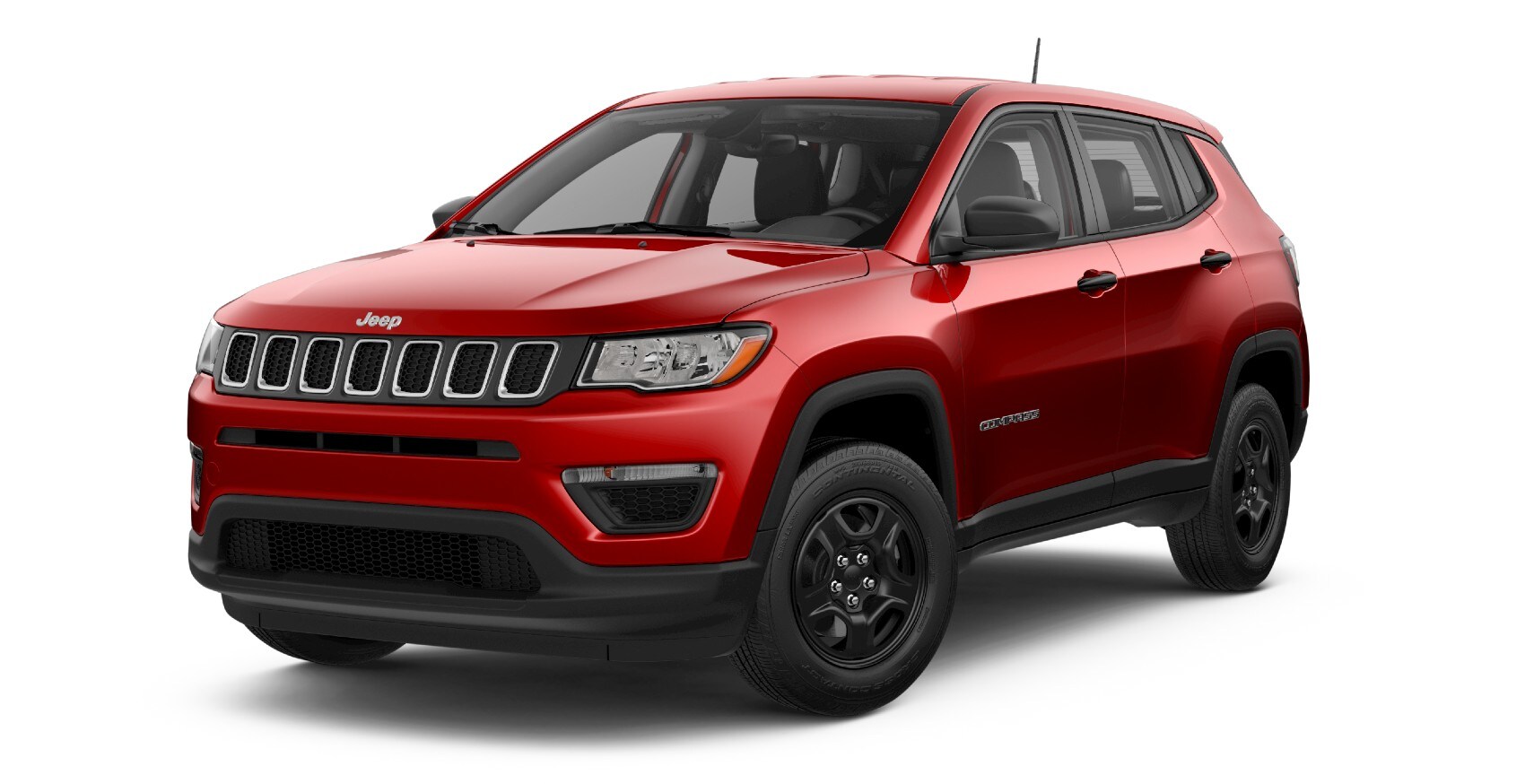 Though nearly the same in fuel efficiency, the Jeep Compass manages to bring more power to your drive with a hulky 180 horsepower, 10 more than its Chevy competitor.
The quality of your ride lies in the car's transmissions. The optional 9-speed transmission is available with each Compass model for better acceleration. In contrast, the Chevy model only has the option of a 6-speed transmission.
If you need your vehicle for a heavy-duty task, the Compass also out-performs in towing. When properly equipped, it allows a capacity of 2,000 pounds, while the Equinox lists 1,500 pounds as its maximum. For your annual RV trip or everyday trailer transport, you may be better off with capabilities of the Jeep Compass.
Compass vs Equinox: Sizing
Like most buying experiences, your first question will be: Will it fit? Don't worry because both models offer plenty of room and then some.
Jeep Compass                                                                      
| | |
| --- | --- |
| Overall Length/Width (in.) | 173/73.8 |
| Cargo Volume (cu. ft.) | 59.8 |
| Max. Seats | 5 |
| Max Front Legroom (in.) | 41.80 |
Chevy Equinox
| | |
| --- | --- |
| Overall Length/Width (in.) | 183.1/72.6 |
| Cargo Volume (cu. ft.) | 63.9 |
| Max. Seats | 5 |
| Max Front Legroom (in.) | 40.9 |
Though technically smaller in size, the Compass still allows for the same number of passengers and even commands more legroom than the Equinox. The smaller frame is also ideal for city dwellers, making parking and narrow streets a breeze to navigate.
If you're itching for storage solutions, both models surprisingly keep up with one another. Plus, both include 60/40 split-folding rear seats, a powerlift gate, and cargo floor storage.
A sizable vehicle like the Equinox may be the thing your family needs, but for a more versatile car body that can adapt to city surroundings, the Jeep Compass is the clear winner.
Compass vs Equinox: Off-Roading
The Chevy Equinox gives buyers a choice of four different trim levels. Besides the occasional advanced tire feature, none offer much opportunity for off-roading capabilities. This is unlike the seven different trim levels the Jeep Compass has to offer, including the 2021 Jeep Compass Trailhawk.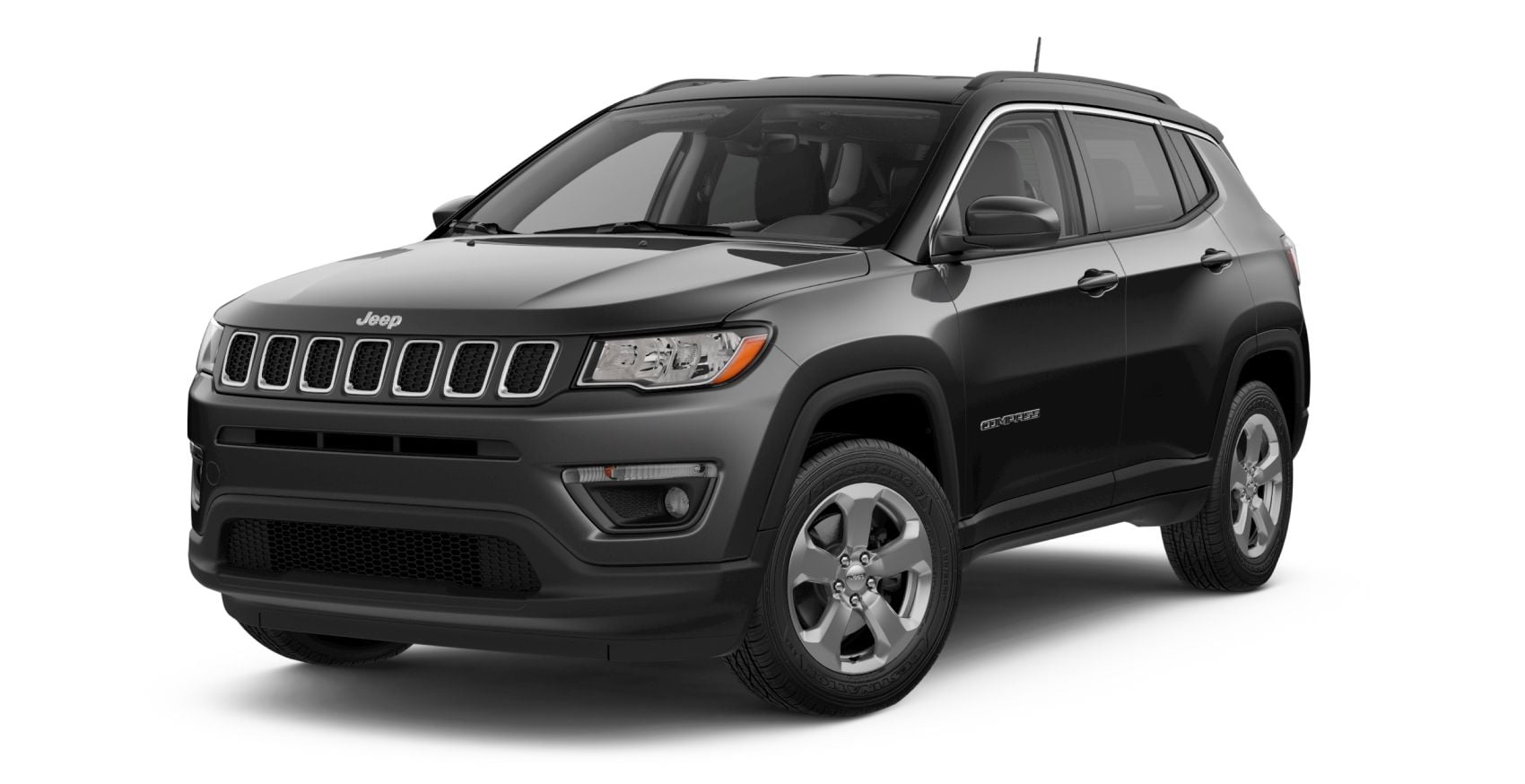 Each Trailhawk is specially equipped with available off-roading features that go above and beyond for your next adventure. Each is certified to take you off the road with Trail Rated® advancements in:
Traction: Available Jeep Brand 4x4 systems help to ensure the right wheel has traction when needed.
Water Fording: High air intakes and special water sealing help get you through water obstacles.
Ground Clearance: Pass over off-road obstacles confidently with a higher ground clearance.
To compare, the Chevy Equinox has great traction for weather conditions like snow and rain. However, with no real performance add-ons for off-roading, it is truly a car made for the road and the road only.
Experience Your Top Pick Today!
Take your family further with the option of these two vehicles. A decent choice is the Chevy Equinox, but a great choice would be the 2021 Jeep Compass.
Not only does this vehicle keep up in efficiency, storage, and seating, but it also exceeds its competitor in off-road features, trim levels, and power. Its smaller frame allows it to weave in and out of smaller spaces, perfect for parking spots and garages.
Make plans to visit our showroom near Lewisburg, Sunbury, and Danville, PA, today and our team at B.Z. Motors CDJRF team match you to your next vehicle!