Just like regular doctor's appointments are necessary to keep you healthy, your vehicle needs frequent checkups to ensure that each part is performing at its best. From oil changes to brake pad replacements, and everything in between, the key to your car's dependability is lots of care.
Fortunately, we're here to provide you with the insights you need to keep your automobile in top-notch condition with this eBook, Car Maintenance Checklist.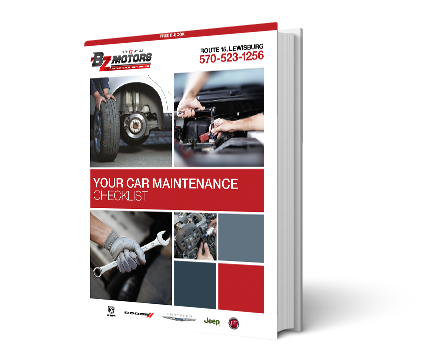 Within the pages of this comprehensive guide, you'll learn more about the necessary checks for your vehicle and what it takes to keep every part in good shape, such as:
Inspect the Exterior
Check Your Fluids
Check Your Engine Oil
Check the Battery
Seek a Professional
The Importance of Regular Car Maintenance
On top of that, this FREE eBook comes with a selection of convenient coupons that'll help you save some money when it's time for you to visit your service center for a checkup, replacement, or repair.
So, what are you waiting for? Click on the link and download your copy of our Car Maintenance Checklist eBook today! After you've read through the details of this guide, you'll understand more about the inspections and replacements your vehicle needs to stay on the road for a lifetime.